The Tenga Egg Makes Handjobs and Masturbating More Fun
The Tenga Egg Sex Toy Makes Handjobs and Masturbating a Lot More Fun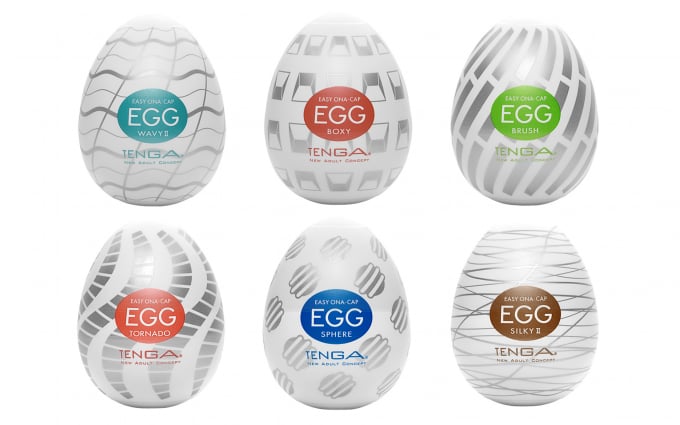 When it comes tosex toys for men and people with penises, there is one that I always recommend to friends: the Tenga Egg. With styles like the Egg, Air Tech, and Spinner, Japanese sex toy company Tenga has rebranded masturbation, making it a liberated choice for men and penis-havers to own their pleasure in a very cool way. It's a brand of status, with enviable collaborations (Anti Social Social Club, Ripndip, and Brosmind), T-shirts, and phone cases you'd want to sport, and the pride of place on boutique shelves. The brand's Tenga Egg, now in its 13th year of sale, is so popular in Japan that Tenga created a rap to celebrate its 10-year anniversary. With its icon status and years on the market, it's time this little egg became a staple in the UK.
Speaking with my partner on his experience with the egg — having been put onto it after it was the sponsor of one of his favourite podcasts — he expressed "it's fun and discreet," adding that "Tenga feels high-tech, clean, functional, and new. It's difficult to find something seen as cool in that space, and Tenga is doing it."
Eggs can be used for solo play as well as with partners. It's certainly a fun toy to have at your disposal, whether it's to elevate a handjob, spice up foreplay, or to gift as a cheeky suggestion alongside breakfast in bed. From a partner point of view, this toy has been easy to incorporate into the bedroom, and the many different egg textures have heated up foreplay and given it a sense of anticipation and playfulness.
To use the Tenga Egg (£7), simply peel the plastic wrap from the egg, revealing a two-piece capsule, much like an adult Kinder Egg. Pop open the capsule and find the jelly-like egg containing a lubricant packet and instructions inside a lubricant pouch to keep the egg in shape. Remove the contents, open the lubricant, and squeeze it into the egg to finish preparation. Now that you're set, proceed to place the opening of the egg around the end of the penis, pulling downwards. The textured sleeve will stretch down around the penis, providing a unique textured experience. While it may look small, the egg is super stretchable and designed to fit over a 500ml plastic bottle, offering complete coverage.
The single-use eggs, dubbed "portable pleasure devices," come in a number of different textured varieties, from regular to hard-boiled for those that need their egg a little stronger. Start with the classic Silky, Wavy, and Misty editions, and work your way up to The Cool Edition (£7), a menthol option that is perfect for summer.
Is this egg worthy of its legendary status? Simply put, yes. The Easy Beat Six Pack (£43) is as essential as the eggs on your shopping list.
Image Source: Tenga