10 Tips For Sliding Into Your Crush's DMs
10 Ways to Successfully Slide Into Your Crush's DMs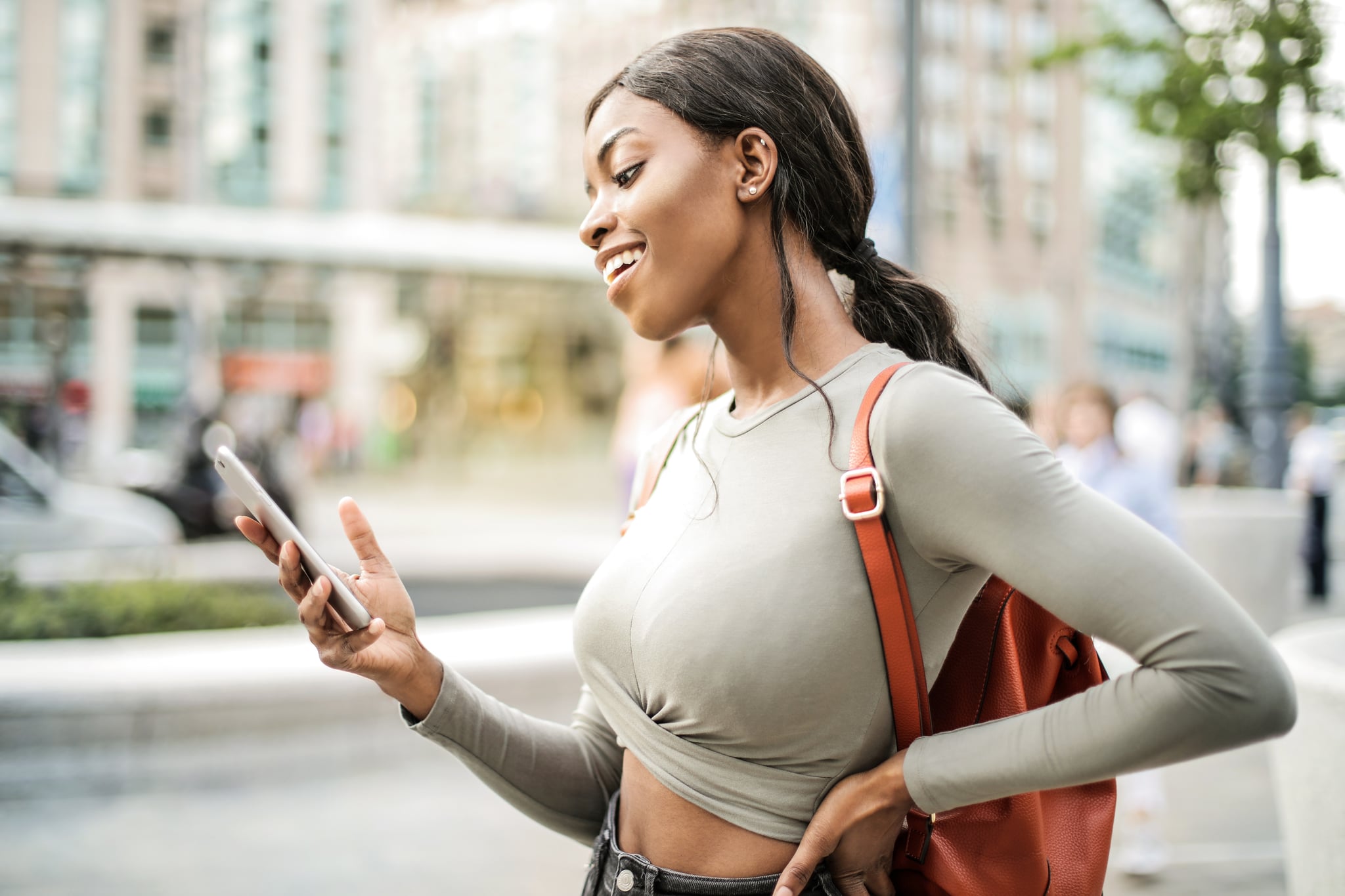 Whether your crush is one of your best friends, a classmate, a friend of a friend, or someone you've never actually met IRL, their DMs are typically a common and safe place to make the first move. Sliding in is the easy part — it's getting them to respond that can be a bit tricky. It's a balance between not being too forward and also wanting to immediately grab their attention. And I have to admit, spamming my notifications with likes or just sending me the heart eye emoji will get nothing more than a thank you. It's the guy that gave me tea recommendations on my Instagram story about ditching my coffee addiction that got me to open up.
Instagram stories not only take the pressure off making the first move, they also offer an opportunity to make a connection that feels less forced and more friendly. If done correctly, stories are a way you can turn a public post into a private conversation. Here are a few ways to shoot your shot if you're feeling bold or if you're a little more low key like me and would rather wait for them to shoot theirs.
1. The Selfie Post
As tempted as you are to comment on the selfie, don't. That's where most of their DM traffic usually comes from. How will your heart eyes stand out from the rest? You can make a more solid first impression than commenting on their physical appearance (even though that may be what got you here in the first place, because same). Being attentive and thoughtful will get you a lot further.
2. The Celebration Post
Sliding up on this post has to be one of the easiest ways to break the ice for your first DM. Whether they're celebrating a graduation, their birthday, or any other holiday, wish them the best. It's thoughtful of you that you reached out, but still very casual and light. Plus, the timing is great because they are probably already in a great mood. Simple, yet effective. Keep in mind that not everyone is excited for the holidays or other occasions typically celebrated, so wait for them to post on their story first just to be safe.
3. Start As Close Friends
Add your crush to your close friends list. It shows that even though you may not know them now, you want them to, quite frankly, be closer to you. Without speaking at all, you've said that you trust them with seeing a part of you that not everyone else that follows you can. It's another subtle way to nudge them into making the first move in the DMs if you aren't ready to yourself.
4. The Interactive Post
Instagram stories have added a new layer to posting by adding interactive stickers. If sliding in their DMs is still a bit intimidating, participating in their polls, answering their questions, or asking a question yourself is another way to show interest. If you're still unsure, think about it this way: they've already started the conversation and even given a topic. All you have to do is respond.
5. The Quote Post
Posting a positive life quote to your story seems to be a daily ritual that many users participate in. If your crush posts a quote, post the same one to show that you resonate or share a similar perspective. This only works if you know your crush is someone who consistently views your story. If you're crushing on a follower but still enjoy being the chase, dropping them this hint may be the way to go.
6. The Song Screenshot
By posting a screenshot of a song, reposting a favourite singer, and embedding a new song to a post, stories allow users to express their interests in music. Tell them that you listened to a song for the first time because of their post and enjoyed it. Ask them what they thought about the album they posted last night as soon as it dropped. These posts allow you to build a conversation around something you know for a fact your crush is loving at the moment.
7. Support Their Work
In addition to a business page or a promotion post, Instagram users turn to their stories for additional promo. There are many ways to support their craft besides buying into their business. Slide up on their story to comment on their new blog post or let them know you listened to the latest episode on their podcast. If you're feeling bold, you can even repost and tag their artwork or business on your own story. Not only are they bound to respond, but it shows that you're genuinely interested in and supportive of their passions.
8. The Horoscope Post
You don't have to know what your moon rising and sun sign is to slide up on your crush's horoscope post. Use that to your advantage. Comment on a story and ask if your crush knows anything about your sign. If you're a little more knowledgeable on the subject, send them a meme about their zodiac sign from one of the many addicting astrology Instagram pages. Getting a laugh out of your crush is a good way to get them feeling comfortable and come out of their shell a little.
9. The Brunch Boomerang
If there's one thing I've picked up about brunch, it's that Instagram eats first. If they didn't post a boomerang, did the brunch really happen? Ask your crush if the mimosas there are good or, more importantly, if they're bottomless. Tell them that you've been looking for a good breakfast spot and ask for a recommendation. Take notes. This may give you some insight on where your first meet-up should take place.
10. The Foodie Post
The video scan of the dinner table may be the best set up to to ask your crush out. Slide up on this post after you and your crush have had a few successful URL encounters. The post itself will be almost identical to the brunch boomerang. The difference is in your approach. Instead of coming in with the intent of starting a conversation for the first time, your goal is to finally take this conversation out of the DMs and on a date. Tell them you know a place similar to the one they posted on their story and suggest going together.
A Final Reminder
Despite how stories have progressed sliding into someone's DMs, I believe the six emoji automatic reply suggestions are a little too safe. It offers little opportunity for a response. The most you'll get from the fire flame or heart eyes is a thank you or even worse . . . a tap back response. Remember, the goal is to initiate an authentic conversation naturally that's worth continuing IRL.