The Line of Duty Series 6 Fan Theories On Twitter and Reddit
Line of Duty: All of the Fan Theories From Series 6, Including that One About DC Chloe Bishop's Dad
Watch out! This post contains spoilers.
Armchair sleuths up and down the UK have been working overtime with series 6 of Line Of Duty. Twitter has become a rabbit hole of clue hunters sharing apparently innocuous screen shots from the show that might provide clues to the elusive H, while Reddit is teeming with multiple speculation-filled threads, each brimming with enough intriguing ideas to induce dizziness. And it's no surprise. The past five seasons have presented us with more questions than answers, and in the current series, we're seeing old characters return, and past storylines coming together.
This time around, the BBC was also quick to involve fans digitally, releasing an Easter egg-filled trailer for series 6, that had amateur detectives frantically doing maths and deciphering Morse Code hidden within it, to gain access to unreleased bonus footage that placed even more suspicion in their minds. To save you time, here we present you with all of the top conspiracy theories currently doing the rounds among fans.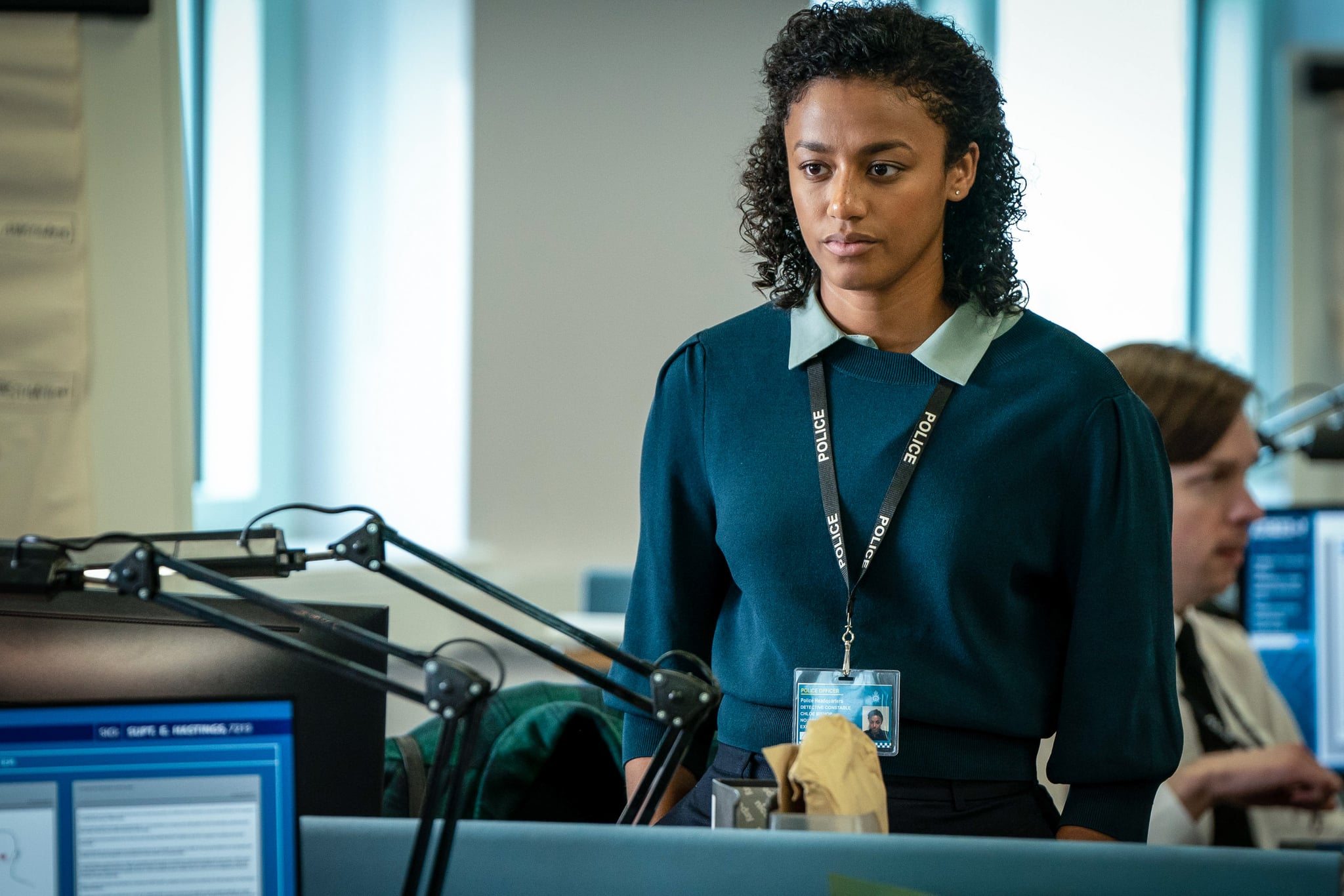 Image Source: BBC
1. DC Chloe Bishop is DCI Tony Gates's Daughter
Way back in series 1, DCI Tony Gates (Lennie James) had two daughters with his wife Jools (Kate Ashfield). Their names were — drum roll, please — Natalie and Chloe. Series 1 aired in 2012, when eldest daughter Chloe was in her early teens. Fresh faced AC-12 member DC Chloe Bishop (Shalom Brune-Franklin) has her age given online as early twenties, which would fit the timeline of the character's age correctly.
After breaking Jools' heart thanks to his affair with Jackie Laverty, and spending most of his screen time covering up organised crime activities that were a result of his involvement with Jackie, Gates met a grisly end by throwing himself in front of a lorry. Could a bitter and grieving Chloe have changed her surname to enter the police force to avenge her father's death? Or even been placed their by the higher powers who are controlling DCI Joanne Davidson (Kelly Macdonald) during the current series? Either Jed Mercurio is having a wonderful time toying with our minds, or Chloe has been outed in super quick time.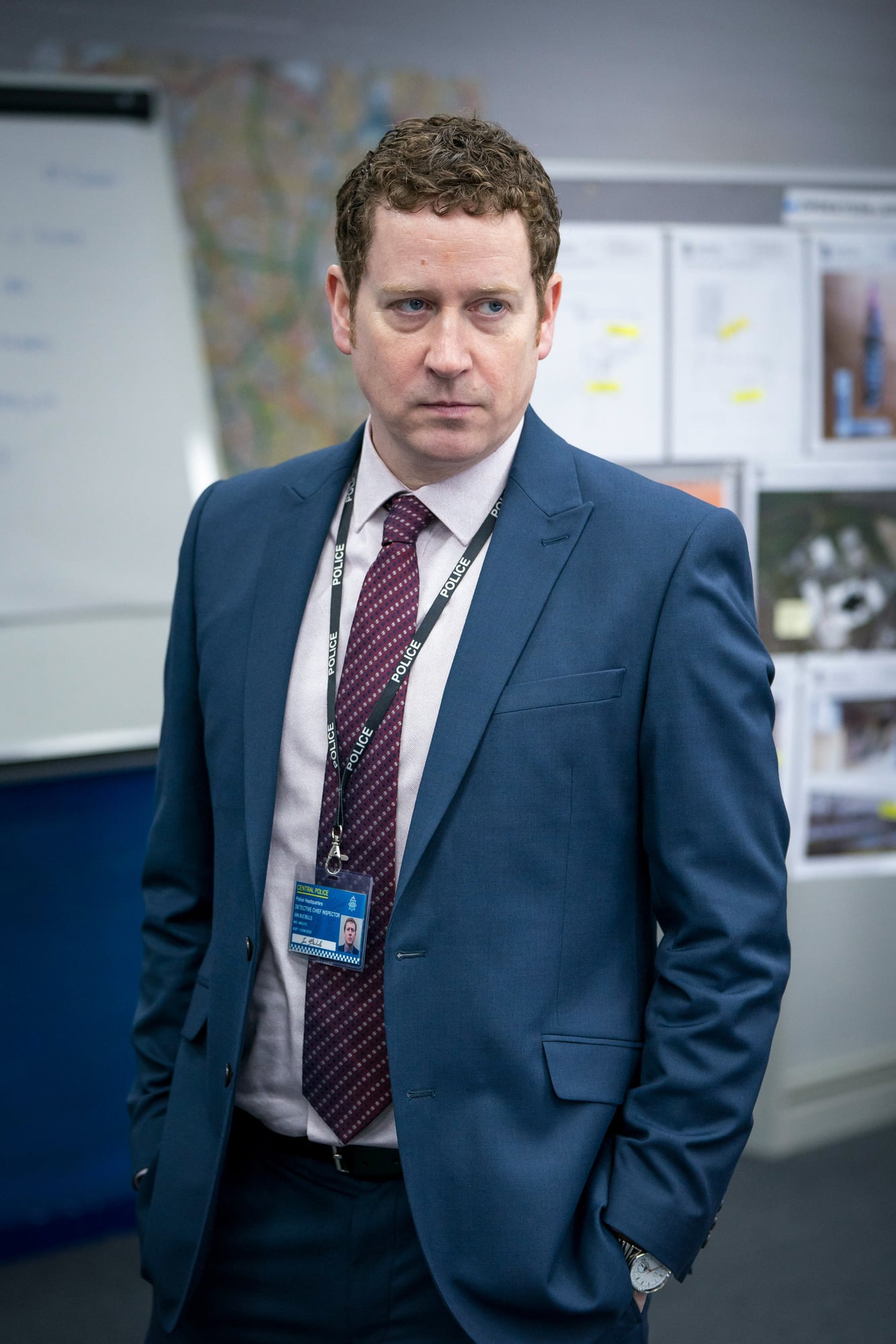 Image Source: BBC
2. DSI Buckells is Actually Undercover
Not only does DS Ian Buckells (Nigel Boyle) come over as pretty hapless on screen, but it also seems far fetched that anyone as inept as him could reach the rank he has. Because of this, supersleuth fans of the show now believe that Buckells could be working undercover for Superintendent Hastings (Adrian Dunbar), following a comment he made about the Masonic Lodge. Hastings has known Mason links, and the theory goes that he has recruited Buckells through their joint links to the Masons, to find out who H is, leaving DI Arnott (Martin Compston) and his partner DC Bishop, out of the picture. It was stated by DCI Davidson that it was Buckells who brought Ryan Pilkington (Gregory Piper) to the team at Hillside, and this initially made him look bent. However, it could be that he knows Ryan's connections with the OCG, and is cleverly trying to get close to him to take the OCG down.
3. DSI Buckells is a Bent Copper
Apparently, there are also two more trains of thought around Buckells. There's the "he's not bent, he couldn't organise a bun fight in a bakery, let alone organise crime" Team Buckells; and also the "of course he is bent, get out of here" Team Buckells. He was behind the surveillance mishap in series 6, episode 1, that meant vital evidence wanted for the Gail Vella (Andi Osho) investigation was missing. Others argue that he brought Ryan Pilkington to the team because he's bent and the two are in cahoots, not because he knows Ryan is OCG and wants to use him to infiltrate them.
Fans also believe they have made a connection between Buckells and Dot "The Caddy" Cottan (Craig Parkinson) thanks to the fact that not only is Buckells's office littered with golf clubs and photos of people golfing, but he's also been shown wielding a gold club around his office while he should be working. No wonder heads are spinning, with all of these details hiding in plain sight for fans to build themselves into a state over.
So when I was watching @Line_of_duty as soon as I saw this picture I immediately thought of Anne-Marie McGillis?! SURELY?! Can I join AC-12 now pls? #lineofdutyday #LineofDuty pic.twitter.com/ngg00wkH03

— Lauren ✨ (@LbGrant) March 21, 2021
4. DSI Davidson and John Corbett are Linked
Some viewers think that DSI Davidson and undercover officer from series 5 John Corbett (who had his throat slit by Ryan Pilkington) are linked. Not just linked, but actually related, and not just related, but Hastings could actually be Davidson's father. But we're getting ahead of ourselves. There's an awful lot to unpack in this theory, so here it goes.
If you remember, John's mother was Anne-Marie McGillis, who went missing when he was a child. Johns' father was killed in 1984 at the hands of an Irish Republican paramilitary group, and following his death, Anne-Marie became a police informant. When she subsequently went missing in 1989, it was suspected that she was murdered by the same group that killed her husband. While working as an informant, she was befriended by the then PC Hastings, with whom she had a strong rapport and friendship. When questioned about their "relationship", Hastings strongly emphasised that it was purely platonic in nature, due to him already being married to his wife Roisin at the time. However, during series 6, episode 1, having denied to Farida Jatri (Anneika Rose) that she has any family, Davidson is seen throwing a glass at a picture that looks like it could be her mother, and also looks suspiciously like Anne-Marie McGillis ... Of course, now the accusations are flying left, right, and centre, that Hastings covered up the extent of his relationship with McGillis, and is in fact, Davidson's father. Whoa.
Could be massively overthinking this, but.... Have we found H 👀🤔 #LineOfDuty pic.twitter.com/IHyBDZJ8Md

— Afton (@aftonlou) April 4, 2021
5. Steph Corbett Has Something to Do With H
Twitter went wild when DI Arnott paid a visit to John Corbett's widow Steph (Amy De Bhrún) and not just because they ended up (platonically) in bed together. Stills of Arnott in her kitchen, clearly show a tile amongst a sea of plain tiles, with "H" on it, in smaller, patterned tiles.
The predominant theories arising from this are that it was a secret nod to Arnott being H, or that Steph knows who H is, and has more to do with the webs of lies and intrigue surrounding the identity of H, that LOD universe characters think is possible. The trail pondering why an H would've been placed in her kitchen then runs cold, and without anything more solid to go on, speculation has run dry regarding the reasons for its prominent placement. No doubt it will become clear as the episodes unfold, or it could just be another Mercurio attempt to smash the viewers blind with red herrings.
Image Source: BBC