What Happened in Line of Duty Episode 4 of Series 6?
Line Of Duty: Episode 4 Was Full of Big Revelations, Including Confirmation of a Major Fan Theory
Watch out! This post contains spoilers.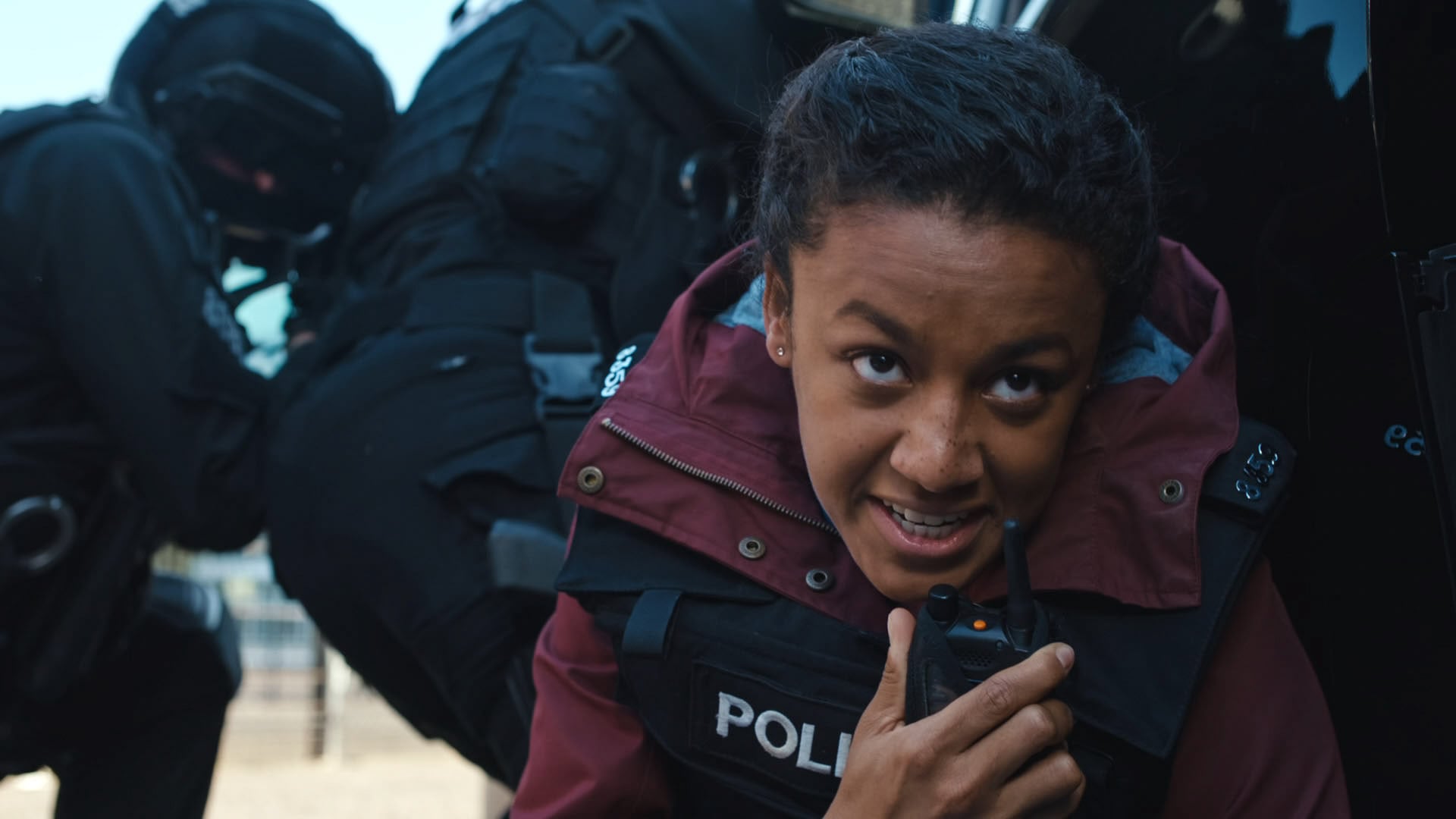 Line Of Duty never fails to disappoint in building suspicion and throwing red herrings around until viewers trust nobody and conspiracy theories reach a fever pitch. Episode four of series six is a perfect example of this, as it provided us with both answers to some of our burning questions (or in case of the ending, teased us with the answer to one of our burning questions), but it also brought about new questions, brought back characters who may now become key figures for the remainder of the series (hello, Lee Banks), and kept every single one of AC-12 and Hillside (and let's be honest, the entire police force) under suspicion.
Let's dive in to the finer details of episode four, and stew over whether our amateur detective work has proven fruitful and correct.
A Motive for Gail Vella's murder is Becoming Clearer
We've been reminded on a weekly basis that nobody is any closer to finding out the actual motive for the murder of Gail Vella (Andi Osho). Ever since visiting one of Gail's former colleagues (played by Prasanna Puwanarajah) and discovering she was working on a podcast exposing corruption within the police force, DI Steve Arnott (Martin Compston) and DC Chloe Bishop (Shalom Brune-Franklin) have been searching for more recordings than the quick clip they listened to in episode two. This week, AC-12's resident cybercrime expert, Rosa Escoda (Amanda Yao), found one — and the revelations proved explosive . . . and dangerous.
In this recording, it's the same male voice speaking to Gail Vella, and this time, he's making interesting revelations that appear to pique more interest from DI Arnott and DC Bishop. Arnott has a moment of inspiration where he identifies the voice as that of Jimmy Lakewell (Patrick Baladi) from series four, a lawyer who was a family friend to both Roz Huntley (Thandiwe Newton) and her husband and helped defend both. He had OCG ties, of course, and ended up in prison.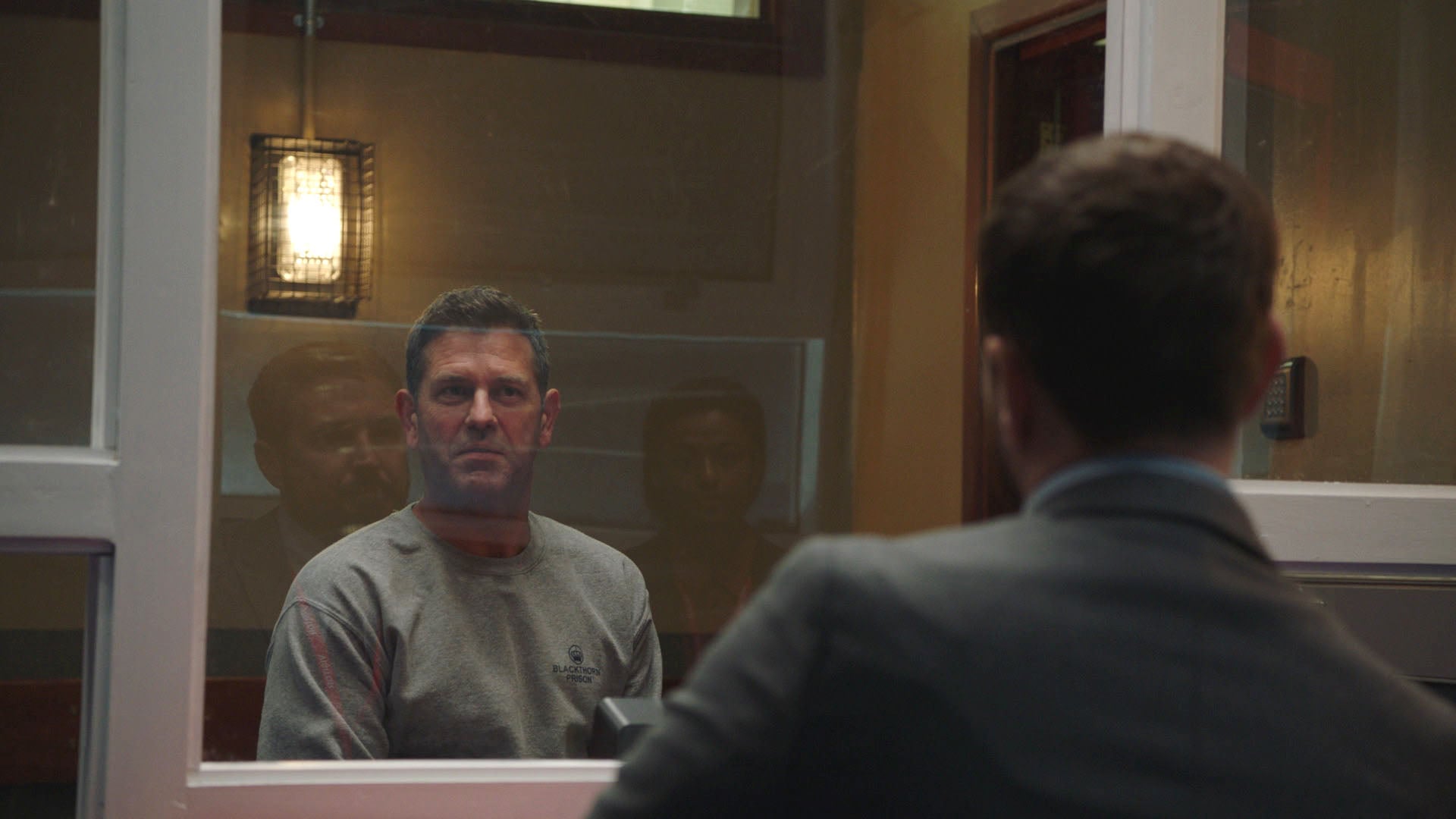 Image Source: BBC
After a brief visit to Lakewell in prison, where he refuses to impart any information, Arnott arranges to have him driven to a private interview in an armed convoy, offering witness protection in return for information relating to exactly what he knows about Gail Vella and why she was murdered. Lakewell still doesn't take the bait, and even after the van comes under siege and armed men and snipers appear to try and take him out, (the upturning of the vehicle is going to do nothing for Arnott's back pain), he still stresses that he thinks his chances of staying alive are better in prison with his reputation for not being a rat intact rather than in witness protection. Of course, this assertion proves fatally wrong, when he's strangled in his cell at the end of the episode by Lee Banks (Alastair Natkiel). The only positive thing to come from this is that AC-12 start to find patterns involving modified weaponry — a pattern that leads them back to the same workshop and therefore possibly some OCG members.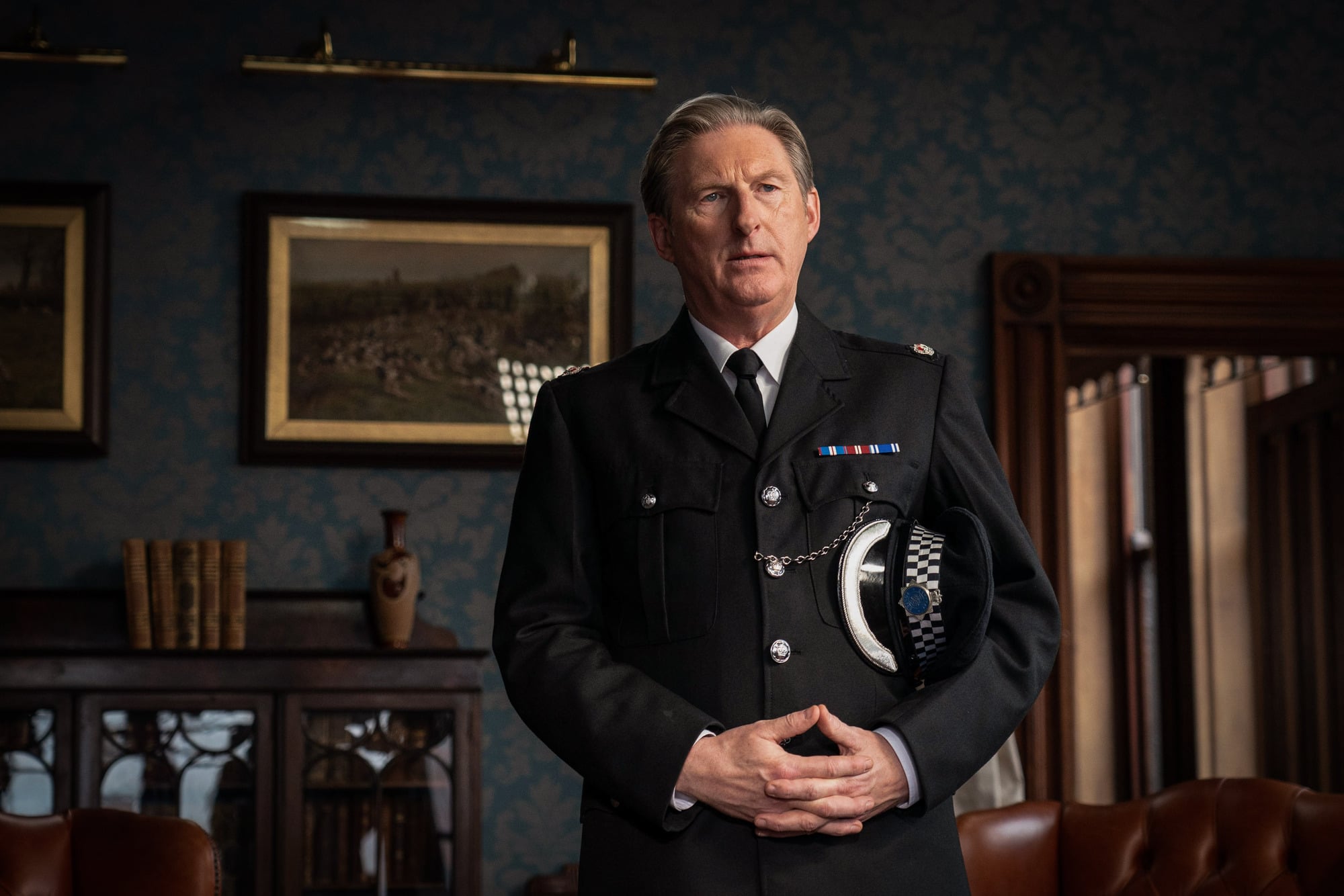 Image Source: BBC
It Looks Like AC-12 Will Be Disbanded
There's been murmurings from some theorists that AC-12 could be about to bite the dust. Who wants to believe this though, because without them there is no LOD, and that is a very grim pill to swallow. However, all of Superintendent Hastings's slightly annoying meetings with DCC Andrea Wise (Elizabeth Rider) and PCC Rohan Sindwhani (Ace Bhatti) over recent weeks come to a head, when Wise announces she wants to merge several anticorruption units and cut a whopping 90 percent of their staff. She's either being forced or is completely blind and can't see what the rest of us are seeing — corruption everywhere.
In fact, it's starting to look like corruption could be coming from even higher up than Wise and Sindwhani, maybe in the form of CC Philip Osborne (Owen Teale), not seen since his promotion to cover up his own wrongdoings, who some think could be the final part of the "H" quadrant. The disbanding of AC-12 also involves Hastings being made to retire. This is either signalling the end of the line for one of the nation's favourite series or Wise and Sindwhani will see the error of their ways (or be found to be bent, the two are very interchangeable) and our flawed but loveable crime fighters will continue to tackle corruption for another day/series.
Ryan Pilkington is Keeping Watch on DSI Jo Davidson
A loaded look between Ryan Pilkington (Gregory Piper) and DSI Jo Davidson (Kelly Macdonald) prove that they are in on something together, despite Davidson looking less than pleased about this and rather like she'd like to kill him. That feeling becomes literally mutual after Kate Fleming (Vicky McClure) informs Davidson that AC-12 have spotted Pilkington following her, and she attempts to get him reassigned to another station — this results in him putting a gun to her head in front of her house. Being enough to spook anyone into changing their mind, of course now Pilkington is allowed to stay at Hillside, which is what he politely asked for when threatening her life.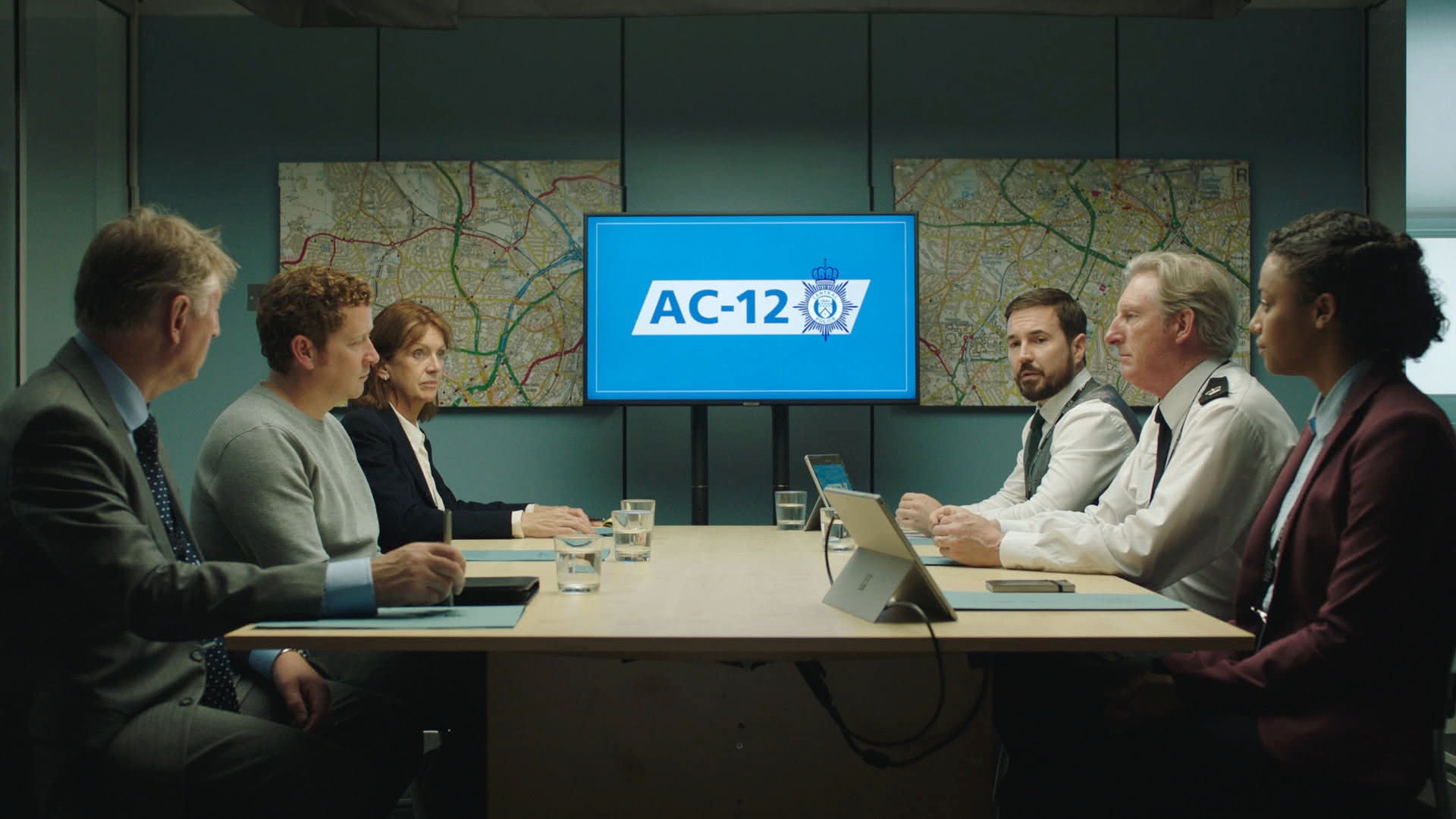 Image Source: BBC
Buckells Seems Less Likely to be Bent
DS Ian Buckells (Nigel Boyle) is interviewed by AC-12, where he largely appears to still be a hapless buffoon. Although it's pointed out to him by Hastings that he seems likely to be the catalyst for every mishap or death in relation to Operation Lighthouse, the man is so guileless that it seems a stretch even by LOD standards for him to actually turn out to be clever enough to be a criminal mastermind. He was also quaking in his boots when Lakewell was murdered in front of him at the end of the episode, with the oft-used line "you watch what happens to a rat" being spat at him by Banks as he fearfully averted his eyes. The evidence against him points more to sheer incompetence or laziness than actual bent criminal activity.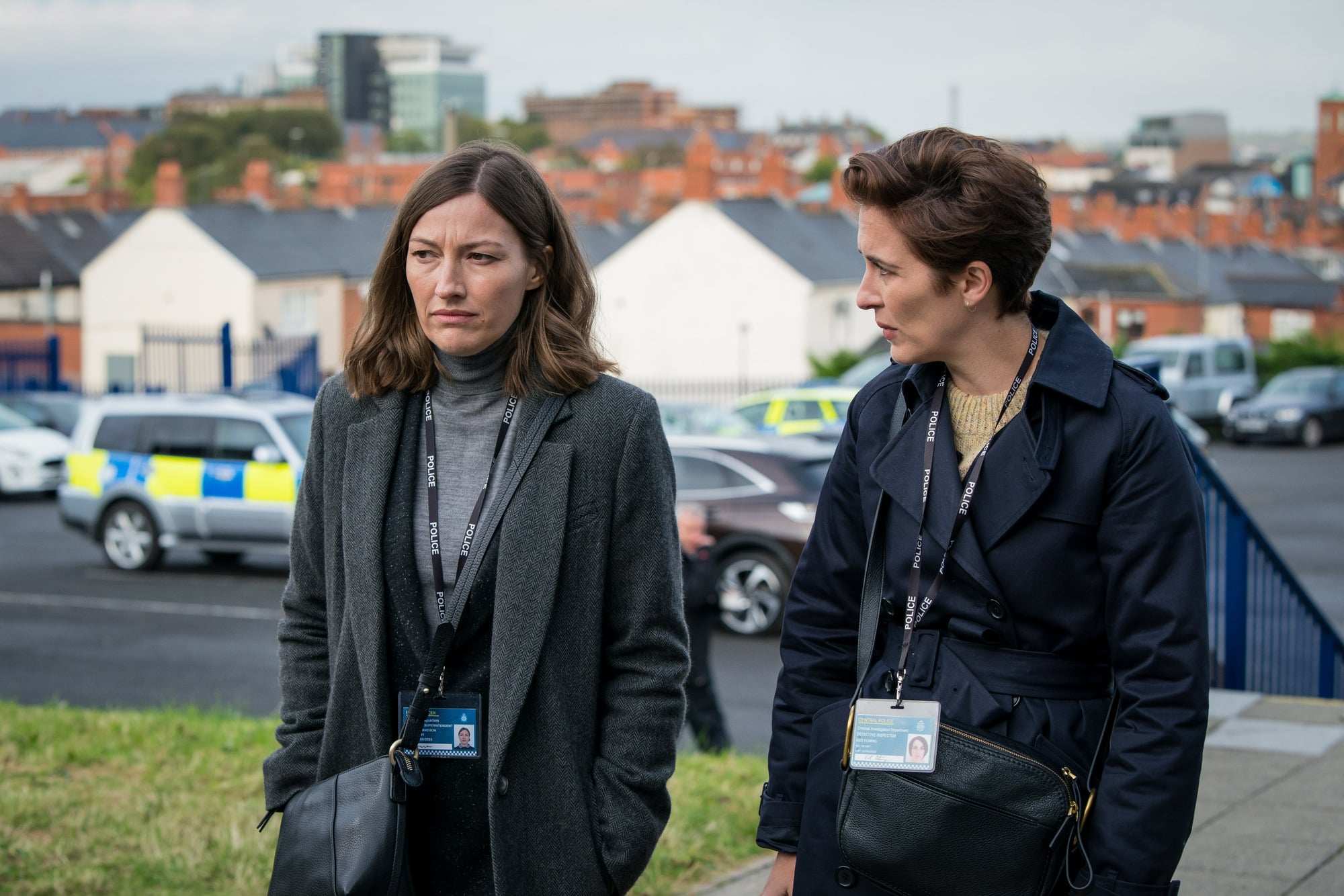 Image Source: BBC
Kate's Status Is Still Up in the Air
Some theorists believe DI Kate Fleming might be bent. Others think she might be working with Hastings secretly, unbeknown to Arnott and Bishop. The latter was cleared up tonight when it was Hastings she met in a dingy alley for covert discussions, and there was zero evidence in their strained exchange of the two of them being in cahoots about anything secretly — conspiracy theorists, you can put that one to bed. However, further doubt was cast upon Fleming this episode when not only did a desperate Buckells try to accuse her of being responsible for bringing Pilkington to the Hillside team, but also her divided loyalties between constantly informing Davidson of AC-12 developments and helping her old team cast further shadows over her motives. Or, this could all just be more classic Jed Mercurio red herrings getting in our way. Anyway, the case for and against Kate's bent status has not moved on this episode.
The DNA Results Are In
We, like the episode, have saved the best until last. The ending of last week's episode saw AC-12 searching Farida Jatri's (Anneika Rose) flat for further DNA samples. Thank goodness Davidson's were found, as it provides to solid evidence that she lied when she denied ever having a relationship with Jatri. This is excellent news.
Even better news is that a long-time fan theory is about to be confirmed. The DNA results prove that Davidson is a blood relative to someone shocking enough to cause gasps of fantastic decibels, and blaspheming from Hastings. The conspiracy theorists appear adamant that this is going to reveal she is John Corbett's (Stephen Graham) half sister, from an affair between Hastings and Corbett's mother, Anne-Marie McGillis. But we will have to wait until next week for the full reveal of this information, and it's going to be a long wait.
Image Source: BBC