Krystal Versace Opens Up About Winning RuPaul's Drag Race UK
Krystal Versace on Winning Drag Race UK and Showing the World What She's Got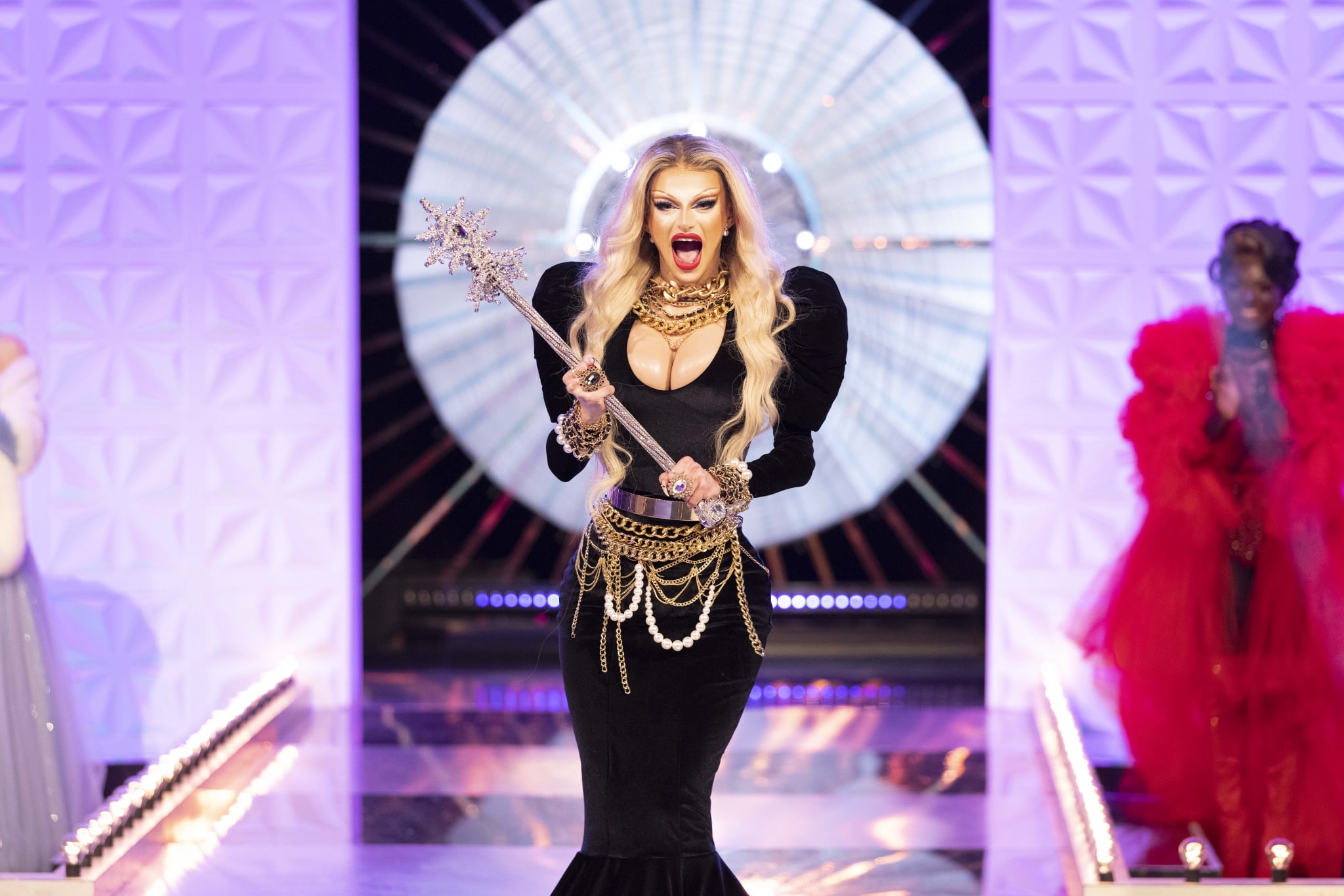 Krystal Versace is officially the youngest queen to take home the crown on RuPaul's Drag Race (not even just the UK version, might we add), and she's showing no signs of slowing down. At just 19 years old, she's become the next Drag Race superstar, set to create her own series in Hollywood. We caught up with Versace to discuss her time on the show, overcoming imposter syndrome, and what the future holds.
"I feel incredible. It's such an amazing honour to be crowned the youngest queen ever and just the winner in general of the whole season," Versace said in a roundtable interview. The queen opened up about her experience of growing up in Tunbridge Wells in Kent and how the lack of drag culture is something that really needs to change. "When I grew up there, there wasn't any queer culture. There were no gay clubs, there was nothing. Hopefully now that I've put Kent on the map and maybe started conversations, it'll start keeping up to date. Where I lived, it was very conservative and very old school, and they need to catch up."
Like with most queens who go through the RuPaul's Drag Race experience, Versace has been inundated with DMs from celebrities, queens, and influencers. Most notably, she's been reached out to by influencer James Charles, with Rihanna being her next goal. Along with celebrities, the response to Versace's win by the general public has been nothing but positive, she explained. "Everyone's been so supportive, and I just think, you can't impress everyone ever. If you don't like it, it is what it is and we move on. Every single one of the girls are incredible and deserve everything in the world, and it just so happens that I've got a crown. I'm going to run with it. I'm going to do what I have to do, but every other girl is just as equally incredible."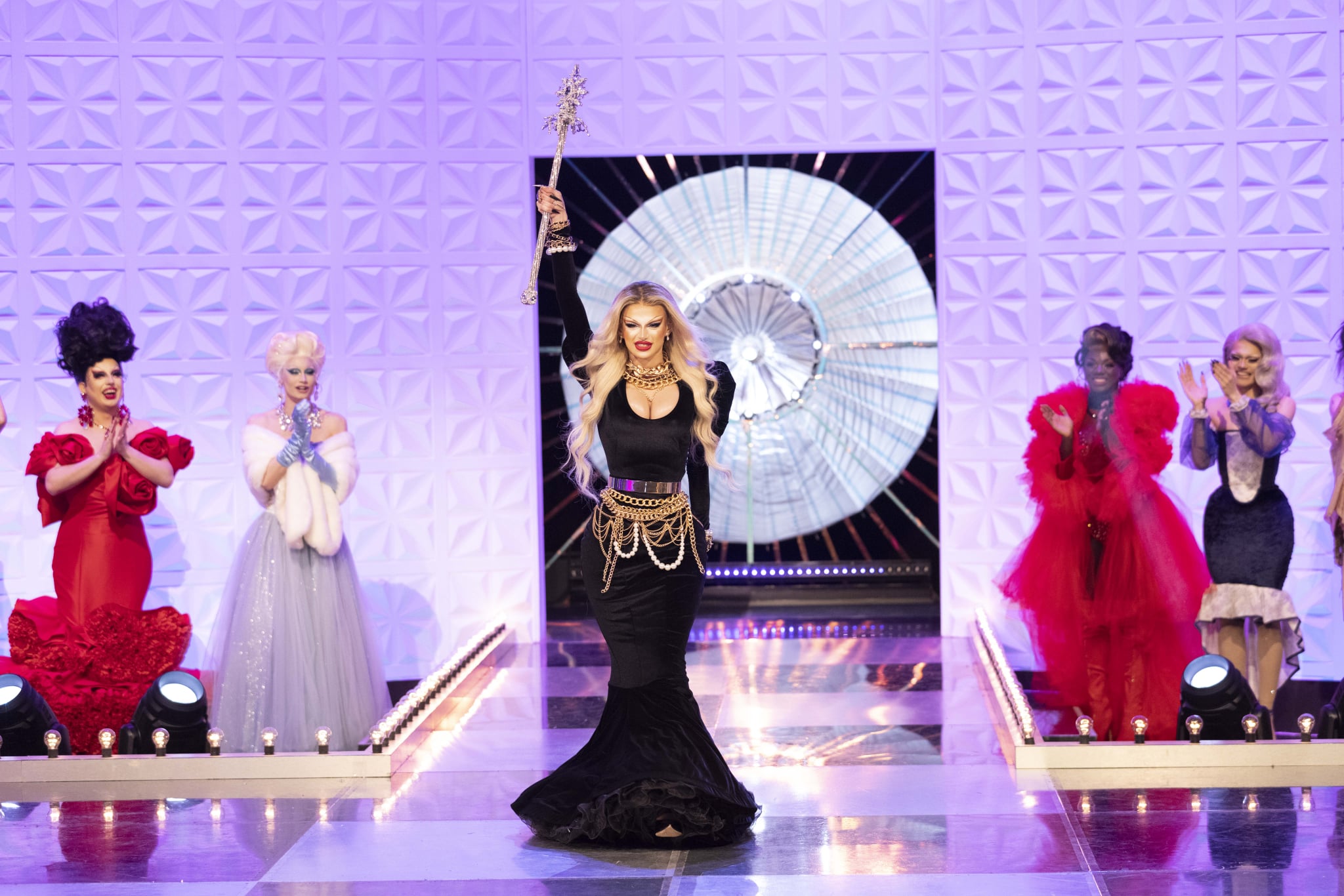 In terms of who Versace feels could've taken the crown, it's hard to choose between Kitty Scott-Claus and Ella Vaday. "Literally any of the other girls could have got it, and it would have been right," she said. "It could have been Ella's; she had such an amazing backstory and that was really inspiring, like acting straight and musical theatre, and the pressure of life and things around you. That was like such a common thing, but not really spoken about. Kitty is just Kitty. She's incredible. She's so funny. She spreads so much love and light and can make anyone laugh, and it's such a nice trait to have. So any of them could have had it, honestly; they're both equally as talented and incredible."
Being the youngest queen on the show comes with its challenges, and as a result, Versace has been no stranger to imposter syndrome. In terms of overcoming it, though, she does have some advice. "I always doubt different things, and sometimes you just got to push it away and be like, 'Do you know what? F*ck it, I'm going to have to go into this. I'm going to put my all in it and just go for it.' There were so many times I did that during the show, I just forced myself to do it and thought, 'Just push that aside and get on with it, go in there and smash it.' Sometimes you've just got to separate the two, don't let that [thought] cloud what you're about to go into, and just go in there and say f it."
Her advice for other young drag queens is simple: "Don't try and be anyone else, just be you." And she believes that the ages in which people are getting into drag is getting younger because "these younger people are more connected with themselves now because they've got so many people to look up to and relate to. People are finding out about themselves and how they identify way earlier than they used to, and it's incredible."
Considering her win was only last night, it makes sense that Versace hasn't quite had time to think about what she'd do with her series, but what we can expect to see is something very her. "I literally haven't even had a chance to reflect or think about anything, really," she explained, adding that "I want to do obviously very Krystal fashion, and I want to do something [with] makeup or something that people want to see. I don't want to do something very produced and something that's not my brand."
In terms of what's next for her in the short term, though, she said that "from here on out, I'm going to take every day as it comes. I want to tell the world and show the world what I have and just keep reinventing myself and reinspiring myself and others."
Image Source: BBC