Who Plays Patricia Carmichael in Line Of Duty?
Here's Why You Recognise the Stern New Face on Line Of Duty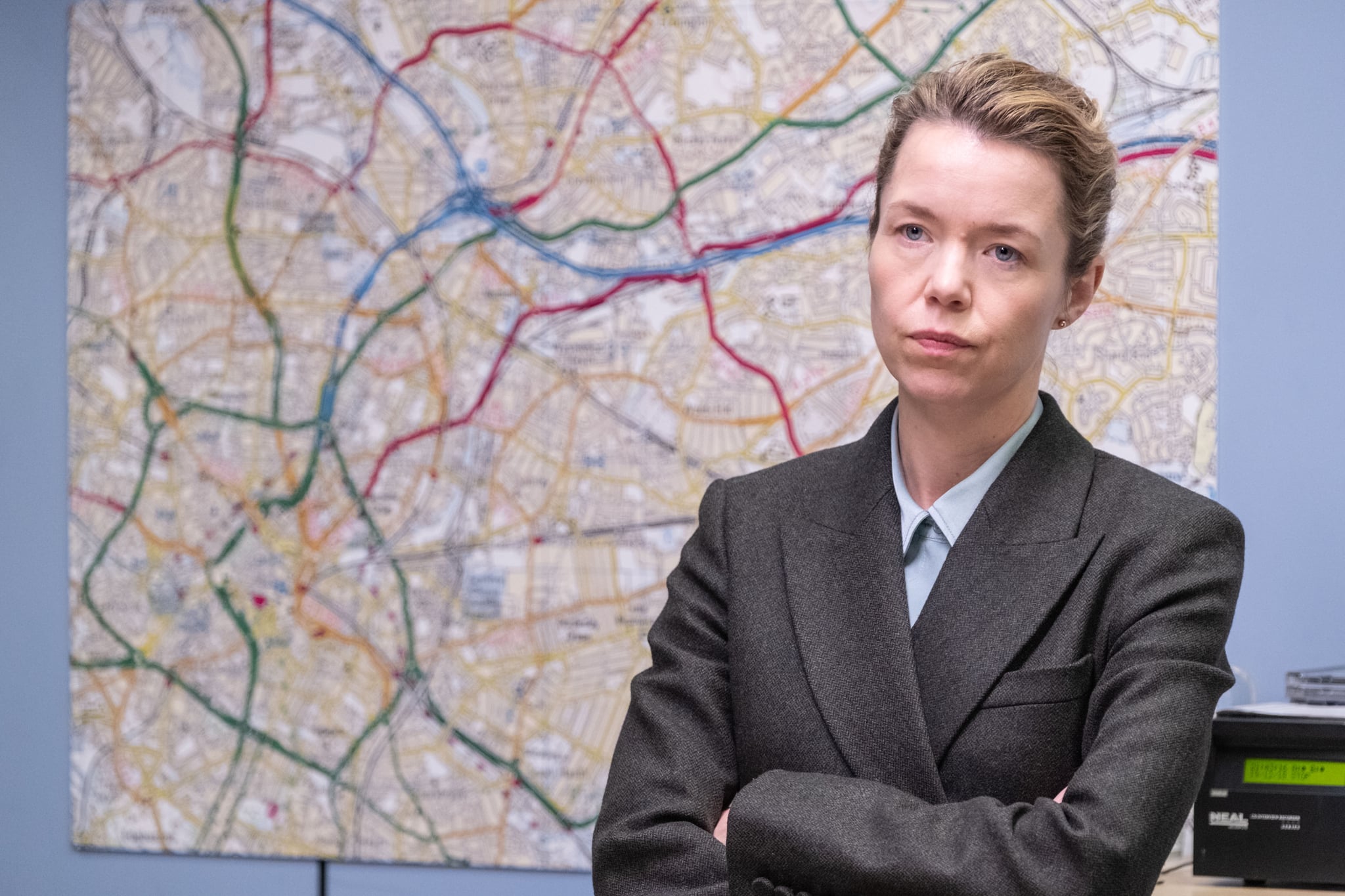 We've all been glued to Line of Duty over recent weeks, and one of the reasons is the absolutely stellar cast. Stephen Graham's John Corbett led the action for the first few episodes, but now one of our favourite British actresses — Anna Maxwell Martin — is stepping in to shake things up at AC-12. Her arrival as DCS Patricia Carmichael definitely shifted the action, as she and her patronising smile broke down Hastings in a matter of minutes. And if she seems familiar to you, that's because you've likely seen her before in a number of prominent TV and film roles.

Maxwell Martin was a stage actress before she moved to television. After studying history at Liverpool University, she went to LAMDA drama school and picked up the role of Lyra in The National Theatre's production of Philip Pullman's His Dark Materials. After this much-celebrated performance, the TV roles came flooding in, and they've definitely had a bit of a theme. If you're a fan of period dramas, you'll have definitely spent some time on a Sunday evening with Maxwell Martin.
She's starred in so many BBC adaptations, we can't keep count. We'll start with North and South, Death Comes to Pemberley, and Bleak House, which won her a Best Actress BAFTA. Her best-known roles are probably as codebreaker Susan Gray in The Bletchley Circle and the adaptation of Sarah Waters' novel The Night Watch. She's had a few film roles, too — she played Cassandra Austen in the film Becoming Jane alongside Anne Hathaway and had a part in The Hours with Meryl Streep, Julianne Moore, and Nicole Kidman.
You'd be forgiven for thinking that Maxwell Martin does her best work in a bonnet, but she's had some brilliant contemporary roles, too. You might have watch Accused and remember her episode with Sean Bean. Or perhaps you watched Poppy Shakespeare, the Channel 4 show set in a mental health hospital? She played the role of N alongside Naomie Harris.
If you're keen on seeing more of her, keep an eye out on Amazon Prime for Good Omens — the Neil Gaiman and Terry Pratchett adaptation is due to be released at the end of May, and she's got a starring role as Beelzebub.
Image Source: BBC