Who Is Performing at the 2020 Super Bowl Halftime Show?
After a Momentous Year, Jennifer Lopez Hints at Possible 2020 Super Bowl Halftime Show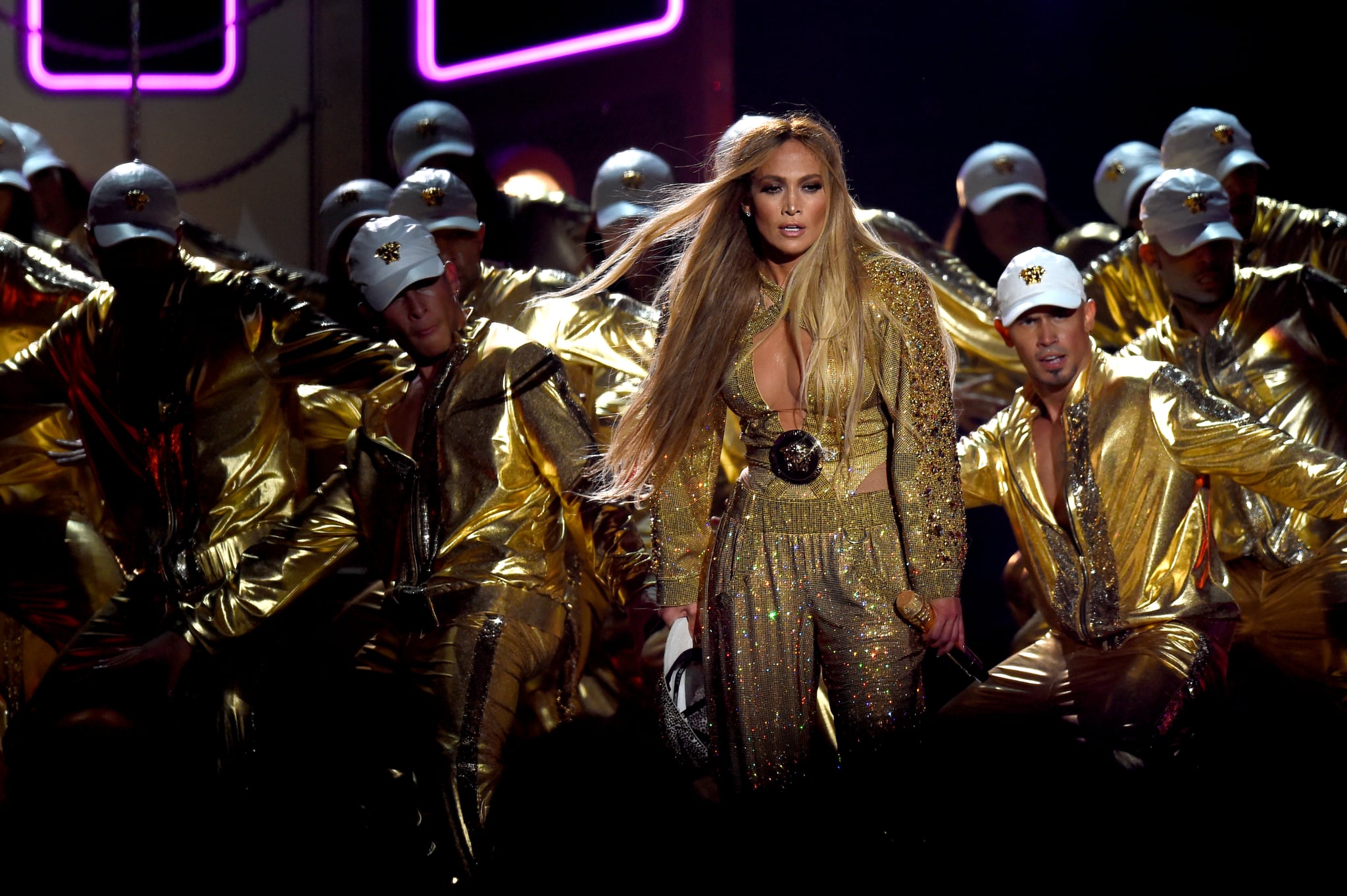 Let's get loud, because Jennifer Lopez seems to be eyeing the 2020 Super Bowl. The triple-threat was recently asked about the possibility of performing at the coveted halftime show, and she's definitely not opposed. Lopez told Entertainment Tonight, "Yeah, we've thought about the Super Bowl. That it's in Miami is a big deal. We'll see, they make their own decisions over there."
Super Bowl LIV is slated to take place on Feb. 2, 2020 at Miami's Hard Rock Stadium. Though famously a Bronx-born New Yorker, Lopez has a personal history with the coastal city. She previously owned a stunning Mediterranean-style mansion in Miami Beach, before selling it in 2005. (Phil Collins now lives there.) Meanwhile, her fiancé Alex Rodriguez grew up in Miami and is primarily resides there.
It would be fitting for a Miami halftime show to highlight Latinx talent. Lopez has several Spanish-language songs, and has previously collaborated with Pitbull and Gloria Estefan, who performed at the 1999 Super Bowl in Miami. It's also been a big year for Lopez, who got engaged and then months later embarked on her It's My Party tour in celebration of her forthcoming 50th birthday. Her star-studded movie Hustlers, which she also produced, is due to hit theatres in September.
Last year's halftime show drew some heat after several musicians, including Rihanna and Cardi B, reportedly declined to perform due to the NFL's stance on players taking the knee during the National Anthem to protest police brutality and subsequent comments from President Donald Trump. The gig ended up going to Maroon 5, Travis Scott, and Big Boi, and the performance was met with mixed reviews overall. The Super Bowl is obviously a huge deal in the US, but this rumour is more than enough to make us tune in here in the UK.