Cold Feet Season 9 Details
Cold Feet is Definitely Returning For a 9th Season, So Get Ready For All the Drama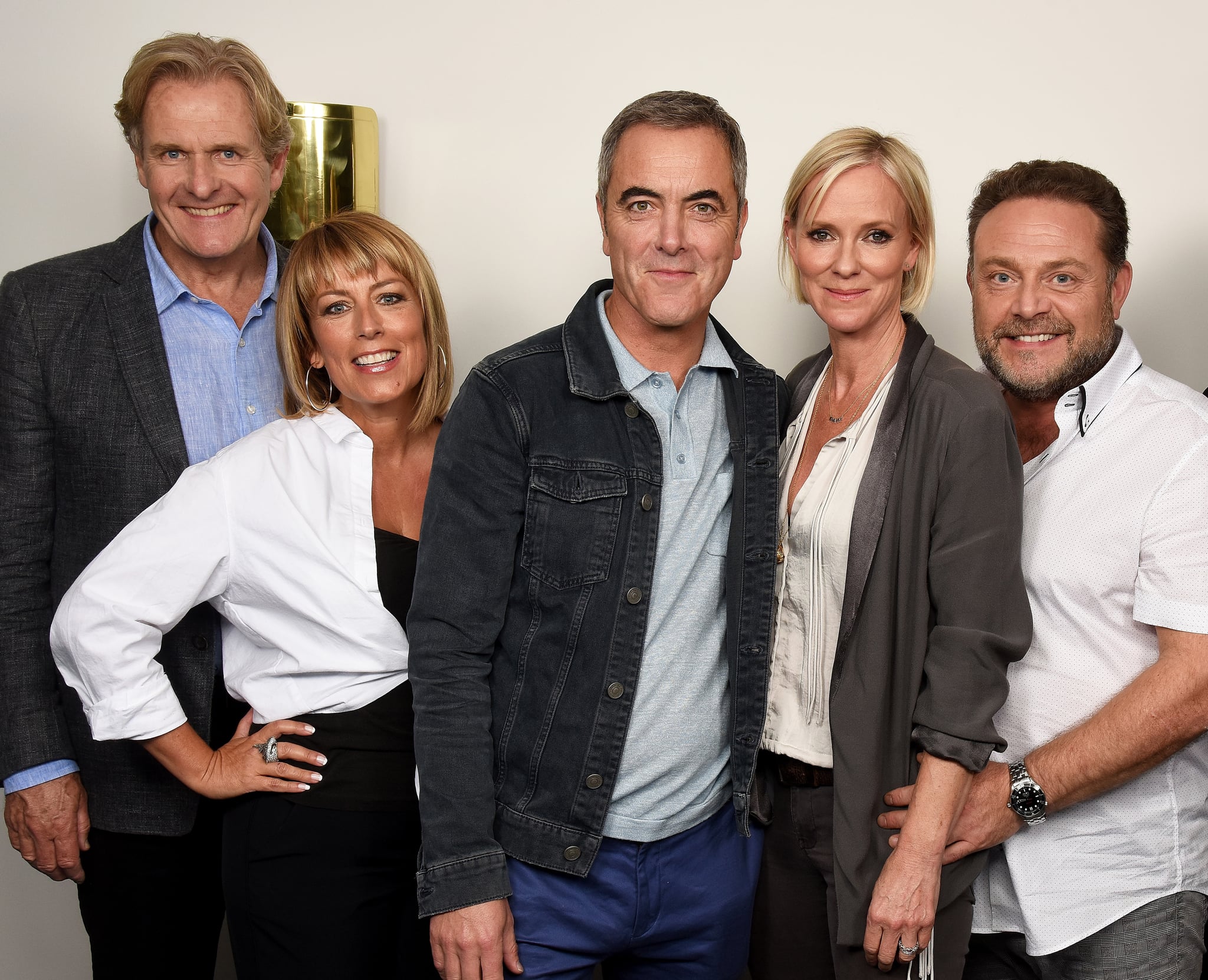 Image Source: Getty / Dave J Hogan
Like all of our favourite TV shows, (Fleabag, we're looking at you), the season 8 finale of Cold Feet ended with more questions than answers. The biggest question of all is, "Will there be a season nine?" The good news? ITV has now confirmed that the show will be back!
It's no surprise that we're getting even more from our favourite Manchester-based BFFs. Jenny's cancer storyline has really struck a chord with viewers, and don't get us started on the shock of Adam and Karen's relationship (including that wonderfully odd scene involving The Jeremy Kyle Show). The coupling has left viewers feeling completely divided. There's no denying that the pair have chemistry, but would Karen really fall for her best mate's husband? Even though the characters have all moved on since Rachel's tragic death, some viewers aren't convinced.
"It kinda puts things into perspective." #ColdFeet pic.twitter.com/EVgDFCHbpu

— ITV (@ITV) February 18, 2019
In an interview with Good Morning Britain, actor Robert Bathurst, who plays David Marsden, alluded to the future of the show being very much in the hands of ITV bosses: "it might be the final one ever, it might be that we want to go again."
With the confirmation that we'll be getting 6 more episodes (which will shoot later this year) writer Mike Bullen said, "I think we were all overwhelmed by the amazing response to the latest series. Jenny's cancer in particular seemed to touch a nerve with viewers. There are still stories to tell for these characters but I'm conscious that we've raised the bar. The delight at being recommissioned has already been replaced by trepidation at the weight of expectation."
ITV's head of drama, Polly Hill, said: "We're delighted to be returning to Manchester for more of Cold Feet. The audience reaction to the last series was incredible with many saying it's getting better with age! We're pleased to be working again with Mike Bullen whose moving, funny, complex and absorbing scripts are a joy to commission."
Cold Feet originally aired in 1997, and the series won an International Emmy nomination and picked up a BAFTA. While fans weren't sure what to expect of the returning series, with the entire cast (minus Helen Baxendale) on board, it quickly took off, and the show has found itself with an audience of new fans as well as old. We look forward to spending more time with Adam, Pete, Jenny, Karen, David, and their families in the future.